Deserts don't normally fall into the healthy category, at least not in my kitchen. But these baked apples are full of wholesome goodies that will leave you feeling fulfilled and angelic.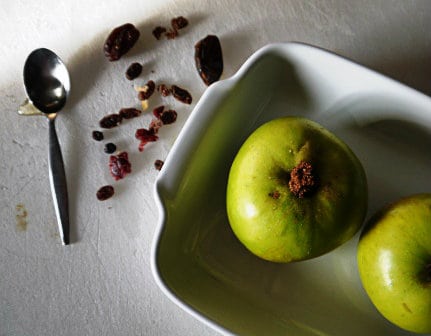 They remind me of my childhood, when Mum would cook them in the Aga and we'd have with ice cream & maple syrup. Food memories are the best :)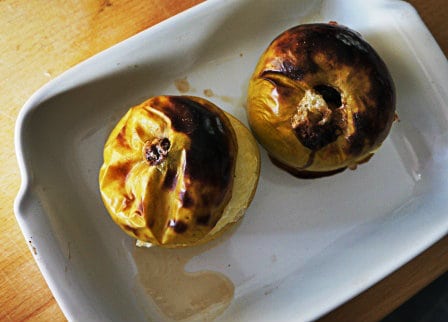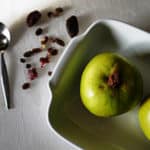 Baked Apples
Ingredients
1

Bramley apple per person

or cooking

In

each apple;

2

stoneless dates

1

tbsp

dried fruit

Pinch of cinnamon

1

tsp

honey
Instructions
Preheat the oven to 200/400/Gas 6

Core the apples using an apple corer or a small, sharp knife. Next cut a slit right around the belly of the apple, to prevent your apple exploding in the oven.

Stuff one date into the hole to act as a plug, fill up with the dried fruit. Sprinkle with the cinnamon, drizzle the honey and plug the top of the hole with the other date.

Bake for 20-30 minutes, until the pulp becomes fluffy and soft and the dried fruit swells with the juice from the apple.